The Princess of Wales burst into laughter during a visit to a Royal Navy air base when a lifejacket she was wearing suddenly inflated.
The royal got the giggles after the force of the jacket appeared to take her by surprise as she was being shown around Royal Naval Air Station (RNAS) Yeovilton in Somerset.
She closed her eyes and winced as the bright orange jacket inflated around her.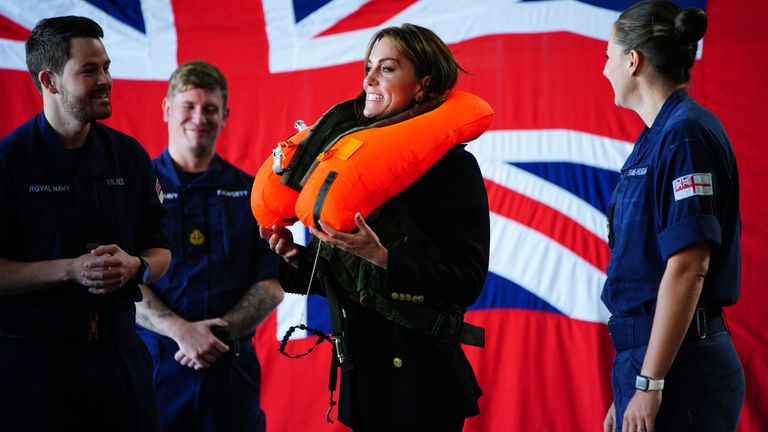 Louise Evans-Hughes, a leading survival equipment technician, said she told the princess "there might be a bit of a bang because sometimes when the Velcro rips open there is a bit of a noise".
"I think that was why she was a bit apprehensive to pull it," she added.
"As soon as she pulled it, it inflated."
Kate, who is commodore-in-chief of the Fleet Air Arm, also visited an air traffic control tower and spoke to the crew of a Wildcat helicopter over the radio as it came into land.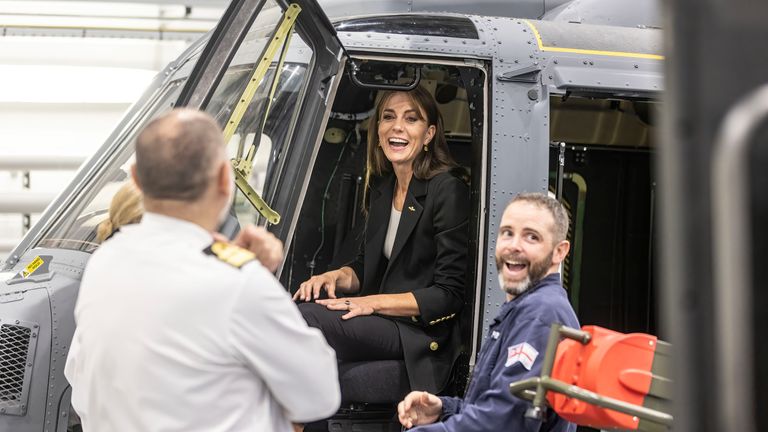 Kate also attempted to fly a Wildcat Mk2 in a simulator used by trainee-pilots to practice landing on ships.
She was not the first royal to visit the air station - the King attended the site for helicopter flying training in 1974.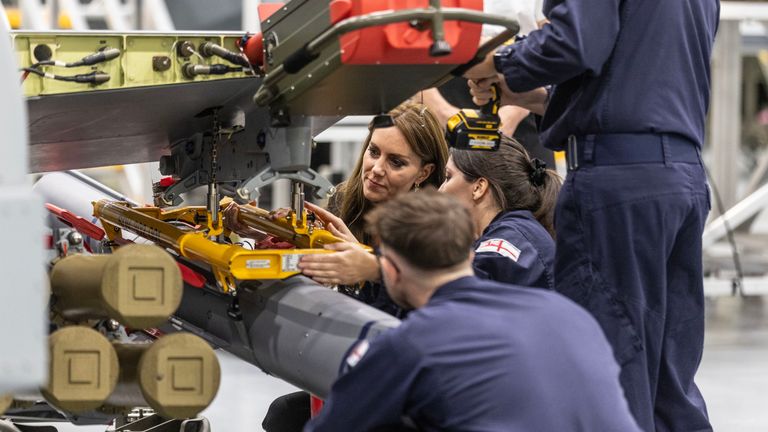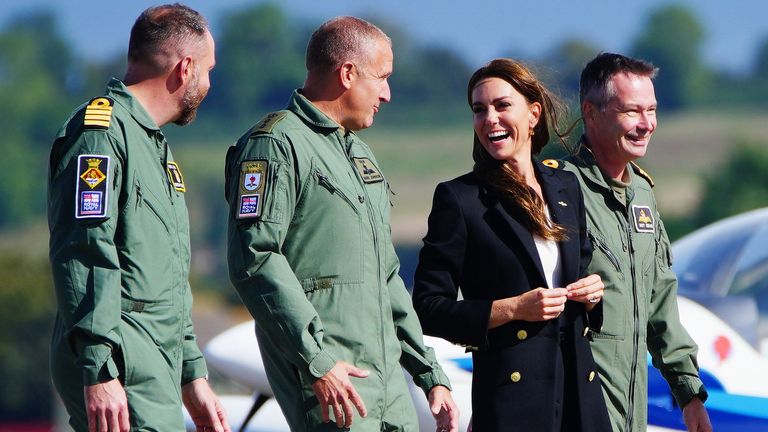 Read more:
Kate reveals sports injury
Man charged with trespassing after climbing wall near palace