It all comes down to the final day for Everton, Leicester and Leeds and their battle to beat the drop. Only one will stay in the Premier League, but who will it be?
"Sunday is going to be fascinating," said BBC Sport's football expert Chris Sutton.
"Leicester's point against Newcastle on Monday could actually be massive. They still need to beat West Ham to have a chance but, if they survive from here, it could turn out to be one of the greatest escapes we've ever seen.
"That result means Everton have to beat Bournemouth to be sure of staying up, but even Leeds still have hope because they are playing a Tottenham side that are just so bad."
Sutton has made predictions for all 380 Premier League matches this season, against a variety of guests.
For the last round of games he is taking on Bryan Devendorf, drummer with rock band The National.
The National have just started their world tour, and have dates in the UK this autumn in Leeds, Glasgow and London. Their new album, First Two Pages of Frankenstein, was released earlier this month and reached number four in the UK charts.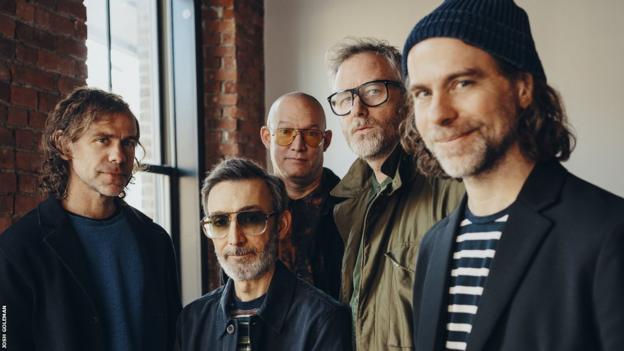 While his bandmate Aaron Dessner is a big Liverpool fan, Devendorf describes himself as "a neutral who has jumped on the Brighton bandwagon".
"I really enjoy their style of play and the story of their rise is pretty nice too," he told BBC Sport. "The ownership seems pretty cool and all that too.
"They are definitely punching above their weight and despite losing Graham Potter at the start of the season they seem to have got even stronger under Roberto de Zerbi.
"Getting into the Europa League is a brilliant achievement, but it is the way they've done it that stands out too. Their style is so good to watch.
"Moises Caicedo has been one of the stories of the season but I've also been reading about their tactics and recruitment. There are all these young South American players they have got but we've not seen yet - there are more on the way!"
Devendorf has not been to a Premier League game yet but, in Major League Soccer, his local team Cincinnati are enjoying a successful season at the top of the Eastern Conference.
"I've seen them a few times," he explained. "They have a new stadium and the club is winning a lot. They have a great goalkeeper and a great striker - Philadelphia are the tactical 'Moneyball' team in their league and one of their assistants came to Cinci and brought their approach, and it worked.
"I don't really follow the United States team much though. I am a bit of a Benedict Arnold [an American-born officer who defected to the British side during the American War of Independence] when it comes to international soccer.
"I have an English grandmother so I will always root for the England squad, even with the World Cup coming to the United States next time."
When?

Result

Sutton

Bryan

SUNDAY, 28 MAY

Arsenal v Wolves

x-x

2-0

3-0

Aston Villa v Brighton

x-x

1-1

1-1

Brentford v Man City

x-x

1-2

1-2

Chelsea v Newcastle

x-x

0-2

0-2

Crystal Palace v Nottingham Forest

x-x

2-0

1-0

Everton v Bournemouth

x-x

1-0

2-1

Leeds v Tottenham

x-x

1-1

0-1

Leicester v West Ham

x-x

2-1

1-2

Man Utd v Fulham

x-x

2-1

1-0

Southampton v Liverpool

x-x

0-2

0-3
A correct result (picking a win, draw or defeat) is worth 10 points. The exact score earns 40 points.
SUTTON'S PREDICTIONS
All matches kick off at 16:30 BST.
SUNDAY, 28 MAY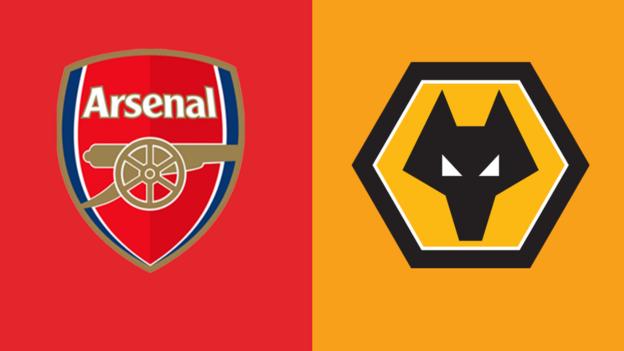 Arsenal v Wolves
There is nothing important riding on this game for either side but Arsenal will want to finish off a successful season by putting on a show in front of their own fans.
They lost their way in the title race in the final few weeks but this is chance for them to sign off with a positive performance, and I think that's exactly what they will do.

It is slightly worrying for Wolves that there are doubts about Julen Lopetegui's future because he has done such a good job - they were bottom when he took charge in November. Their season turned out OK, but there could be an uncertain summer ahead at Molineux.
Sutton's prediction: 2-0
Bryan's prediction: I am a total newbie at predictions and this is a tough one to start with. Arsenal fell short in the title race but they are at home and they will have something to prove in front of their fans. There seems to have been a bit of a kerfuffle at Wolves, with talk of their manager leaving, so Arsenal are definitely going to win this one, it's just a question of by how many. 3-0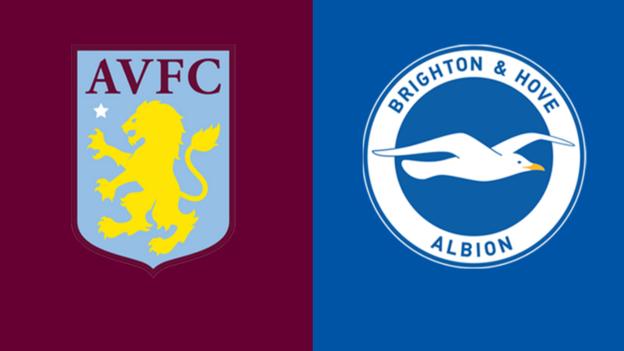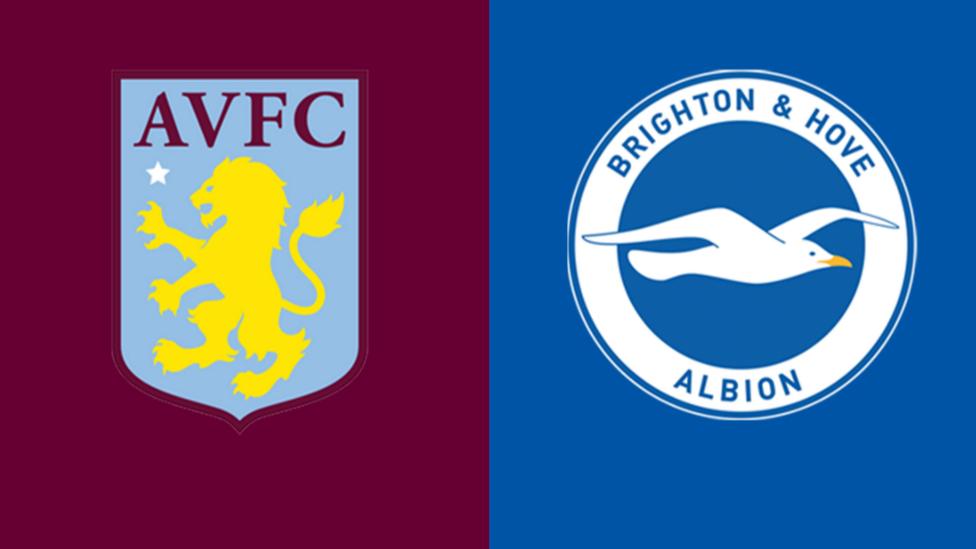 Aston Villa v Brighton
Brighton's draw with Manchester City on Wednesday has already sealed their place in the Europa League, but Aston Villa still have work to do.
Villa must match Tottenham's result at Leeds and hope Brentford don't beat Manchester City to secure a Europa Conference League spot.


Villa beat the Seagulls before the World Cup, just after Unai Emery took charge, but I am not sure they will get the better of Roberto de Zerbi's side again this time.
De Zerbi made changes against City and left Lewis Dunk on the bench but still got a point against the champions. He will probably shuffle his squad again, but I still don't see them losing.
Sutton's prediction: 1-1
Bryan's prediction: This is quite a tough one for Brighton but I think they will get a point. 1-1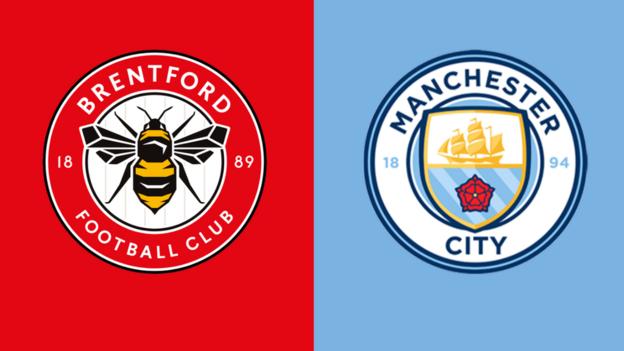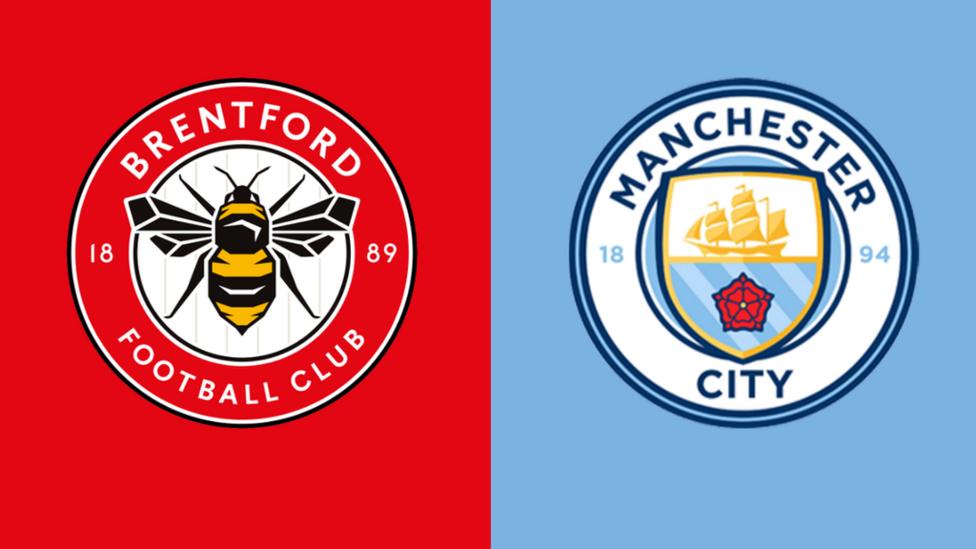 Brentford v Man City
Brentford have had an absolutely brilliant season once again and they could complete the double over Manchester City after beating them at Etihad Stadium in November.
It's never easy to make another step forward in your second season in the top flight but that's what the Bees have done.
This is going to be a tricky afternoon for the champions - Brighton gave them a good game in midweek and I am expecting Brentford to do the same.
We know how desperate City boss Pep Guardiola is to win every game because he showed it against the Seagulls, but I just wonder if some of his players will have one eye on next week's FA Cup final, and be thinking about the Champions League final too.
I am still going with a City win, but it is going to be close.
Sutton's prediction: 1-2
Bryan's prediction: City are like a juggernaut - what they are doing is deserved because the coaching from Pep is so good, but it is just total dominance. Brentford are playing really well under Thomas Frank and Bryan Mbeumo is in good form so they will get a goal, but City are just too strong. 1-2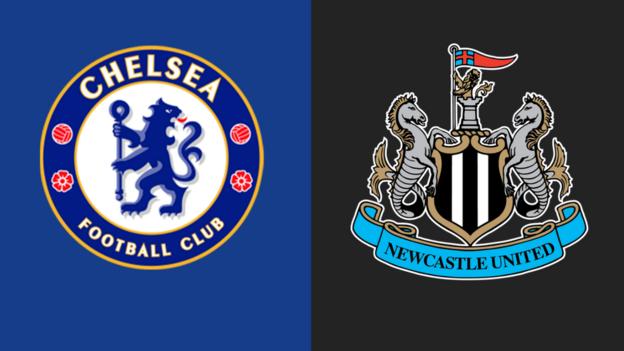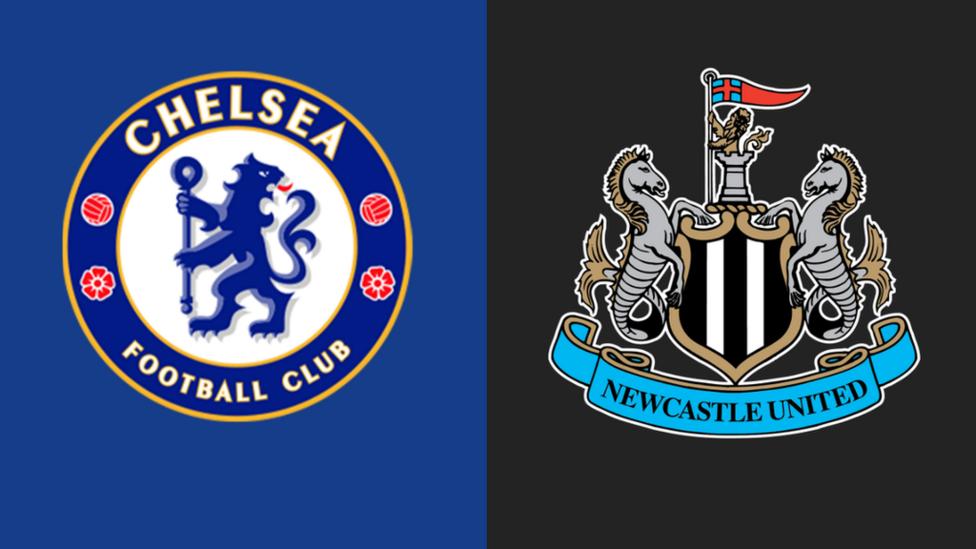 Chelsea v Newcastle
Newcastle could well be in party mode now they are sure of Champions League football so this prediction partly depends on how motivated they are as their job is done.


Even so, you still have to consider how bad Chelsea are. They have been woeful for the entire campaign and the bottom four teams are the only ones to have won fewer home games than them this season.
There won't be much for Blues fans to smile about at Stamford Bridge on Sunday either.
Sutton's prediction: 0-2
Bryan's prediction: Newcastle against Chelsea is like an apex predator approaching a raw slab of prime rib. 0-2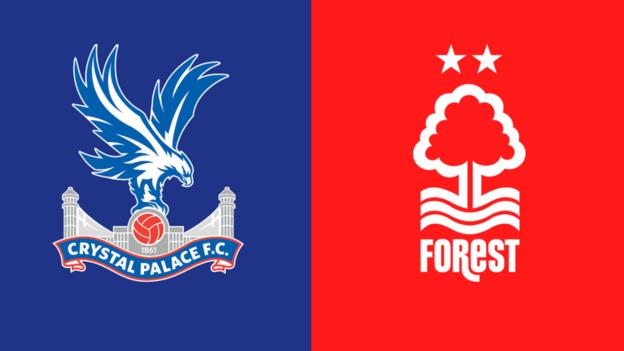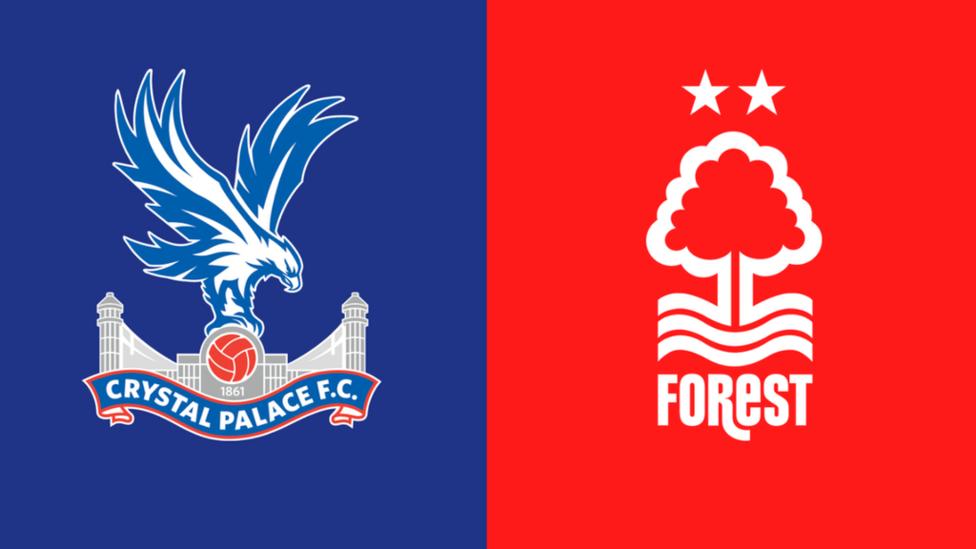 Crystal Palace v Nottingham Forest
I know Roy Hodgson is getting on a bit but Crystal Palace can't be in a rush to get rid of him.
He has done a remarkable job since being appointed at the end of March, so who is going to come in and do any better?
Whatever the future holds for Roy, he will want to end this season with a win and Nottingham Forest's awful away record makes his side heavy favourites, especially with Eberechi Eze in such fine form for the Eagles.
Forest have won only one of their 18 league games on the road so far - at Southampton in January - and have picked up seven points in total.
I don't see them adding to their tally here, but they are staying up and that is the most important thing.
Sutton's prediction: 2-0
Bryan's prediction: Another tough one but Palace are at home and this could be Hodgson's final game as a manager - yet again. I think they are going to give the old man a win. 1-0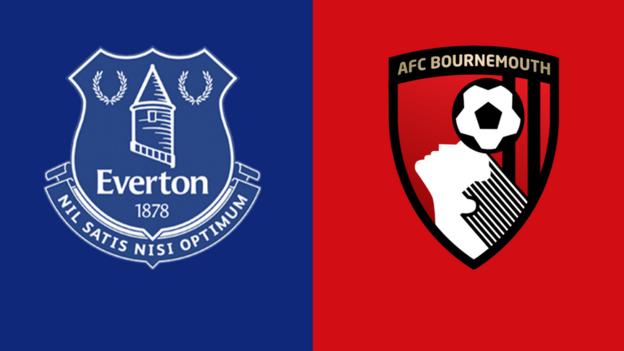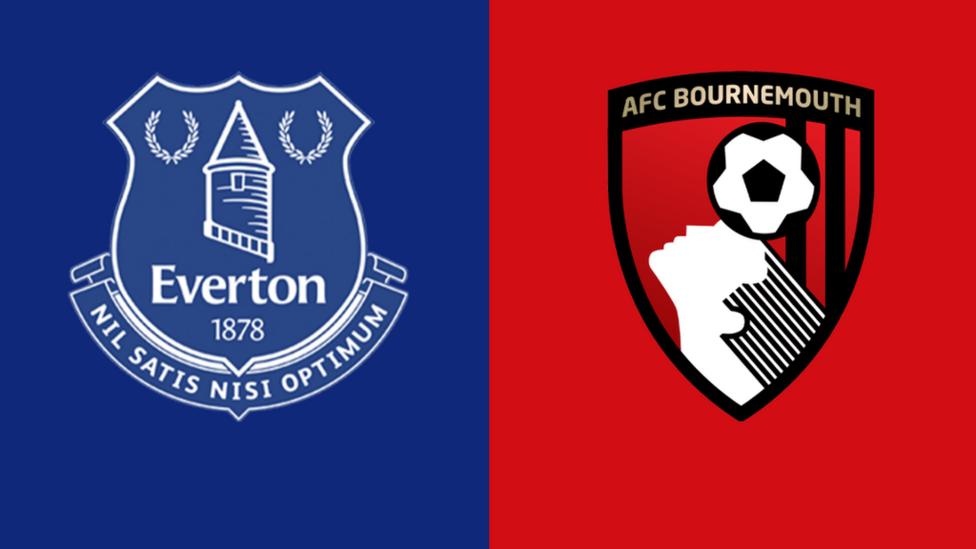 Everton v Bournemouth
I actually feel like this is an awkward game for Everton. Their fate is in their own hands and I think they will stay up, but Bournemouth will make things difficult for them.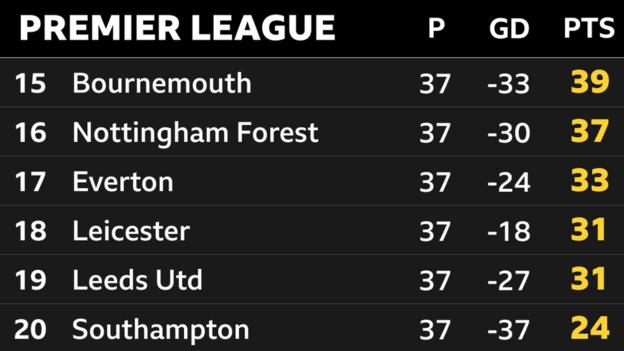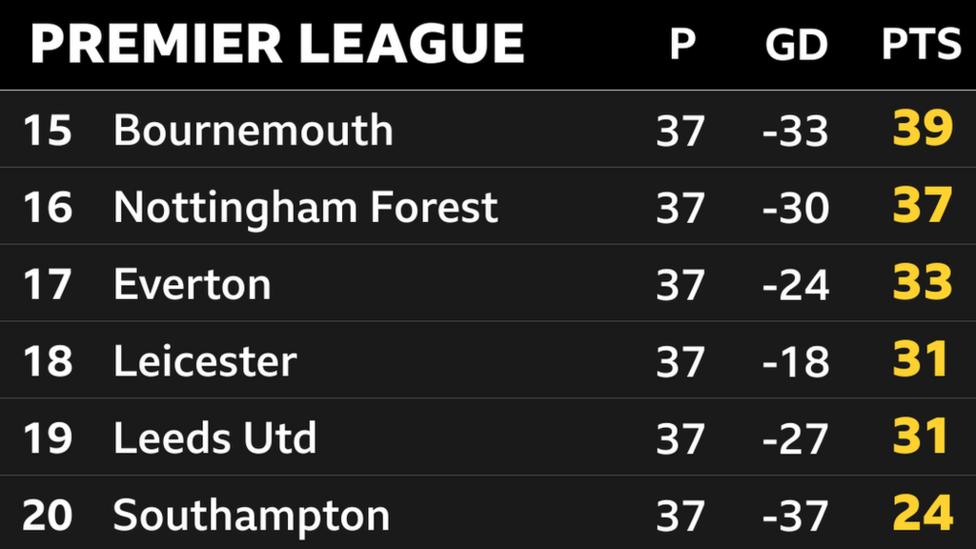 Everton will play with great intensity but they have a worry over whether Dominic Calvert-Lewin will be fit enough to lead their attack, and they have not been free-scoring anyway.
In contrast, Bournemouth's position means they can play with more freedom and that makes them dangerous.
Goodison Park will be a very tense place in the final few minutes if this game is as close as I think it will be, because I expect results elsewhere to mean that Everton have to win to stay up.
Sutton's prediction: 1-0
Bryan's prediction: Everton had that huge win at Brighton a couple of weeks ago which has helped put them in this situation. They have definitely raised their game under Sean Dyche, even if they are not playing consistently well. They are at home, in front of their fans so they are going to be up for this and I think they will get what they need. I did have them down to win 2-0 at first but I've given Bournemouth a goal, because I think there will still be a bit of drama and tension. 2-1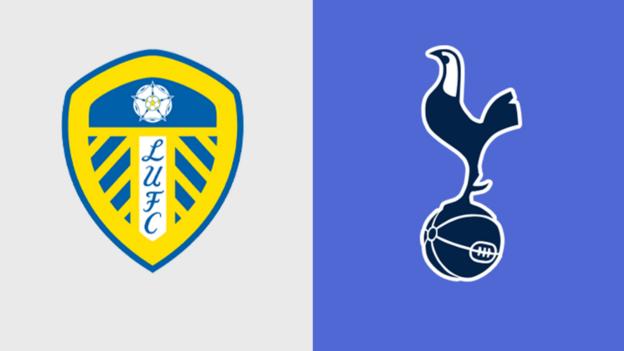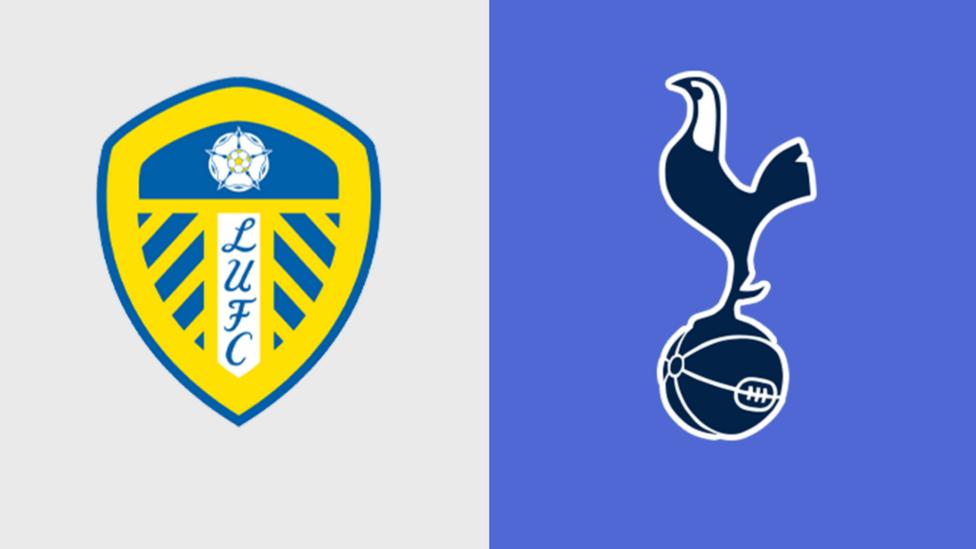 Leeds v Tottenham
Leeds boss Sam Allardyce has been driven to despair by how bad his side are at the back and he's only been in charge for three games.
That's why I can't see Leeds winning this game - and I think they are getting relegated.
Tottenham don't deserve many plaudits either, though. They have played well so rarely this season that I don't see them getting a win that would give them a chance of seventh place and European football next season.
Sutton's prediction: 1-1
Bryan's prediction: Bryce [Dessner, Aaron's brother] supports Leeds because he likes their American connection. But my son supports Spurs so I've been, very casually, following their results for a while through him. Tottenham have been like a Cadillac on cruise control this season, with a string of disappointments. Leeds are so scrappy and ready for a fight, but I just don't know if they can see this game through. Instead, I think it is going to be one of those days where they put in a lot of effort before there is a kind of heartbreaking Harry Kane header that sends them down. 0-1